Get the best car loan for you!
fast, free online auto loan application
Fast, convenient online financing.
Competitive rates and terms.
Finance Application
Order your FREE credit report
Contact one of the three major credit reporting agencies to get your credit report, including your credit score, by phone or via their website.
Financing & Leasing
We focus on convenience, fast approval, a hassle-free loan experience, and above all, exceptional customer service. These pillars provide the foundation for the online financing options we offer you.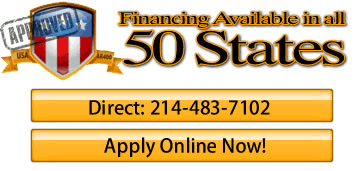 Additional Services we offer
Lease and Smart Buy Options
Custom Financing - Must be a North Texas resident